NorthWest Crossing, also known to locals as NWX, is a family friendly neighborhood in Bend, Oregon. The first lots in the neighborhood were sold by lottery in 2001, and the first homes were built and ready for sale in 2002. All told, it's a 486 acre neighborhood which is walking distance to parks and schools, shops and restaurants, farmers markets, the local trails, and more. This NW Bend neighborhood has been architected around several parks namely Compass Park, Lewis & Clark Park, and Discovery Park. the 5 acre Compass Park is centralize and features play equipment, movies nights, large grass fields, a picnic shelter. Homes in this neighborhood are generally custom built and few are the same.  There's a strong sense of community with the parks, a neighborhood elementary school, and a 2 nearby middle schools and 1 high school.
If you're moving from a major city – Seattle, Portland, San Francisco, Los Angeles, New York, Austin, Houston – and looking for a quiet community with well built homes within walking distance to schools, restaurants, coffee shops, and the trails then this is a neighborhood I'd like to show you.
Browse NorthWest Crossing Homes for Sale >
Browse Pending and Sold Homes in our Award-Winning App >
Where is NorthWest Crossing?
It's located to the east of Discovery Park (where it expanded in later phases), Discovery West (a new development in the same spirit), and the Tree Farm. It's located south of Awbrey Butte and southeast of Awbrey Glen. It's southeast of Shevlin, and northeast of Tetherow.
NorthWest Crossing Parks and Activities
NorthWest Crossing has 3 large parks and all are within walking distance anywhere in the neighborhood.  Compass Park being the central park and a great place for children to play with a covered picnic area, movie nights in the park and more.  Lewis and Clark Park is located a few blocks North of Compass park and is great for younger children and old alike as it also has a basketball court and covered picnic area.  Sunset View Park is a walking path that borders the neighborhood and provides safe bike traffic to and from schools, and the popular Phil's mountain bike trailhead where you can hike, bike, run, play with your dog and more.
NorthWest Crossing Schools
The designated schools for the NorthWest Crossing area are:
High Lakes Elementary School or Miller Elementary School

Pacific Crest Middle School or Cascade Middle School (which has a TAG program)

Summit High School.  
NorthWest Crossing Homes
There are 1,252 homesites within NorthWest Crossing, the development for which was spread out across 16 phases. The NorthWest Crossing Neighborhood offers a number of housing options including bare lots in the popular Discovery Park phase, built homes, custom and speck homes. Building is this neighborhood requires approval and oversight from the NorthWest Crossing Architectural Review Committee (ARC) to ensure new construction and renovations adhere to the guidelines laid out to maintain the look and feel of the neighborhood. Here is a link to the NorthWest Crossing CC&R's.
Homes built in NorthWest Crossing are required to be Earth Advantage Certified, which means each home has had to comply with increased standards for energy efficiency, sustainability, and overall quality.
There are many additional builders in the guild and I would be happy to walk you thru the process of picking a builder for your new home.
NorthWest Crossing Homes for Sale
Would you like to see the homes currently listed for sale in the NorthWest Crossing neighborhood?
Selling a Home in Northwest Crossing?
Do you already own a home? If you're considering selling your Northwest Crossing home, here's what I can do for you: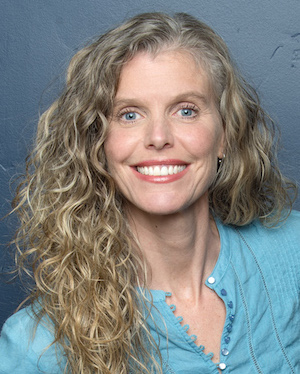 I will make it easy for you to sell your NWX Home
I will provide a detailed market analysis to determine the best price for your property
I will provide details of what needs to be done to get top dollar for your home
I will work with my West and Main marketing team to promote your home everywhere digitally and in print
I will get you top dollar for your NWX home
I will make the whole process pain free and hopefully even fun 🙂
I will handle the details so your stress is minimized
You'll always deal with me, never a junior real estate agent
Please call me, or email me, so we can get the conversation started.