Selling a Home in Bend (Central Oregon)
Selling a home anywhere is no easy task, and it's especially daunting with our hot real estate market here in Bend, Redmond, Tumalo, and across Central Oregon. It's important for every house to be priced right, prepared to create the best possible impression on home buyers, marketed correctly, and more.
Why List your Home for Sale with Me?
I'm a local real estate agent laser focused on Central Oregon real estate – Bend, Redmond, Tumalo, and beyond. Unlike some of the national brands, I know this market inside and out. Marry that with 17 years of real estate experience, a principal broker designation, and my being an agent with the Bend Premier Real Estate (a top 5 agency in our area) I have every tool needed to complete an outstanding sale of your home.
If you're considering selling your Bend, Redmond, Tumalo, Central Oregon home, here's what I can do for you: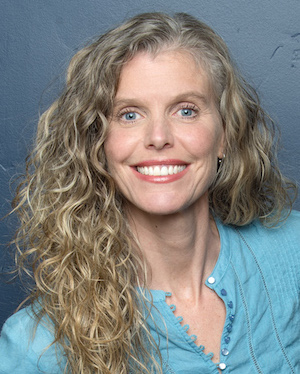 I will make it easy for you to sell your home
I will provide a detailed market analysis to determine the best price for your property
I will provide details of what needs to be done to get top dollar for your home
I will work with my Bend Premier marketing team to promote your home everywhere digitally and in print
I will get you top dollar for your home
I will make the whole process pain free and hopefully even fun 🙂
I will handle the details so your stress is minimized
You'll always deal with me, never a junior real estate agent
Please call me, or email me, so we can discuss getting your home listed for sale.
What is the Home Selling Process?
I'll guide you through the home selling process, coaching you and discussing what needs to be done to get top dollar for your home. I'm your advocate in the sales process, here to ensure a smooth transaction, minimize effort, and protect your interests. The process looks like this:
WE MEET

We meet to discuss your home, your goals, timing, and more.

HOW MUCH IS YOUR HOUSE WORTH

I conduct a competitive market analysis (AKA. property CMA) to understand what similar homes in your area have sold for, so that we can set a price you feel comfortable with. The final decision is yours. Getting the correct home value estimate is critical to attracting buyers and generating a timely sale, and ideally a competitive situation.

MARKTING STRATEGY

I develop a marketing plan for your property that involves everything needed to get your home in front of the target buyers – house preparations, previews, agent networking, broker opens (for other brokers to preview for their clients), open houses, MLS listing, digital advertising, print advertising, signage, and more.
HOUSE PREPS

We take steps to prepare your home so it appeals to the target audience, and brings as many prospective buyers as possible. Pending your approval, this may entail repairs, pre-inspections, or home staging.

DEAL MGMT

Real estate transactions can be complicated, just one more reason you never want a junior broker working on your deal like at some of the medium size agencies. I am hands on through the entire contract management and negotiation of your home sale. I'm here to advise and negotiate on your behalf regarding sale price, terms and conditions, requested repairs, escrow, offer comparison, and way more than I can list here.

ESCROW

During the escrow process, there are many complexities to manger including appraisals, inspection responses, repairs, any title issues, financing requirements, etc. I manage all of that on your behalf to move the deal to completion.

CLOSING

I will be there with you at closing to sign papers, answer questions, and ensure everything is completed as it should be.
Choosing a Real Estate Agent
Selecting a Bend real estate agent is an important decision and I appreciate that. I strive to earn your business, now and in the future, by providing best in class service in a kind and respectful way.
EXPERIENCE – I have 17 years of real estate experience. In those years I've seen a lot, and I bring that experience with me on every home listing.
SPECIALTY – I'm more than a real estate agent (Broker), I've advanced my studies to obtain my Principal Broker designation, as well as a Certified Buyer designation.
SUPPORT – I pride myself on my support, going above and beyond your expectations.
What My Clients Have to Say
Tiffany helped us immensely through the entire process, being at the other end of the phone, more times than I can count, to patiently answer our concerns or questions and when a couple problems arose, she stepped in and addressed them quickly for us. We think she is fantastic and have recommended her to several people . . .
Tiffany was always available for a call . . . She gave us valuable insights on neighborhoods and trends, and she coached us well through viewings, submitting offers, and, ultimately, negotiating . . .
Working with Tiffany was an absolute dream. My wife and I were executing on a 1031 exchange, and with the sale of our original investment property the clock was ticking! We quickly realized that Tiffany's in-depth knowledge of the Bend, OR real estate market overall, but particularly the west side, was a valuable asset.
Marketing Your Bend Area Home for Sale
As a broker in one of the top agencies in Central Oregon, Bend Premier, I will:
Launch a full scale media campaign to generate website traffic
Get your home in front of prospective buyers where they look:

MLS listings
Listings (postings) on national real estate sites (also known as website syndication)
Listings on local sites

Announce before the listing is posted to generate enthusiasm
Organize Broker open houses (so agents may preview your home before it goes on the MLS)
Organize Open houses (so prospective buyers can tour the home)
Set up Print advertising
Promote your home listing on social media
And more
Contact Me to Get Started
Please call me, or email me, so we can discuss getting your home listed for sale. I will gladly answer all of your questions.
Call Me to discuss your home >